Today we began the aerial census campaign between the 50 and 200nm. This campaign takes place under the LIFE+ MarPro protocol signed between thePortuguese Airforce (FAP), Universidade de Aveiro and Sociedade Portuguesa de Vida Selvagem.
It will allow the standardisation of the sampling methodology aboard airplane for censing areas far away from the mainland, with reduced costs when comparing with ship based methods.
For this mission, the Portuguese Air Force has provided a CASA C-295 from the 502 Squad "Elefantes". The 502 Squad was founded in 1937, and nowadays it performs several missions, like general aerial transportation, tactical aerial transportation, logistic support, maritime surveillance, search and rescue, aero-medical evacuation, launching aerial transported troops and cargo and high profile entities transport.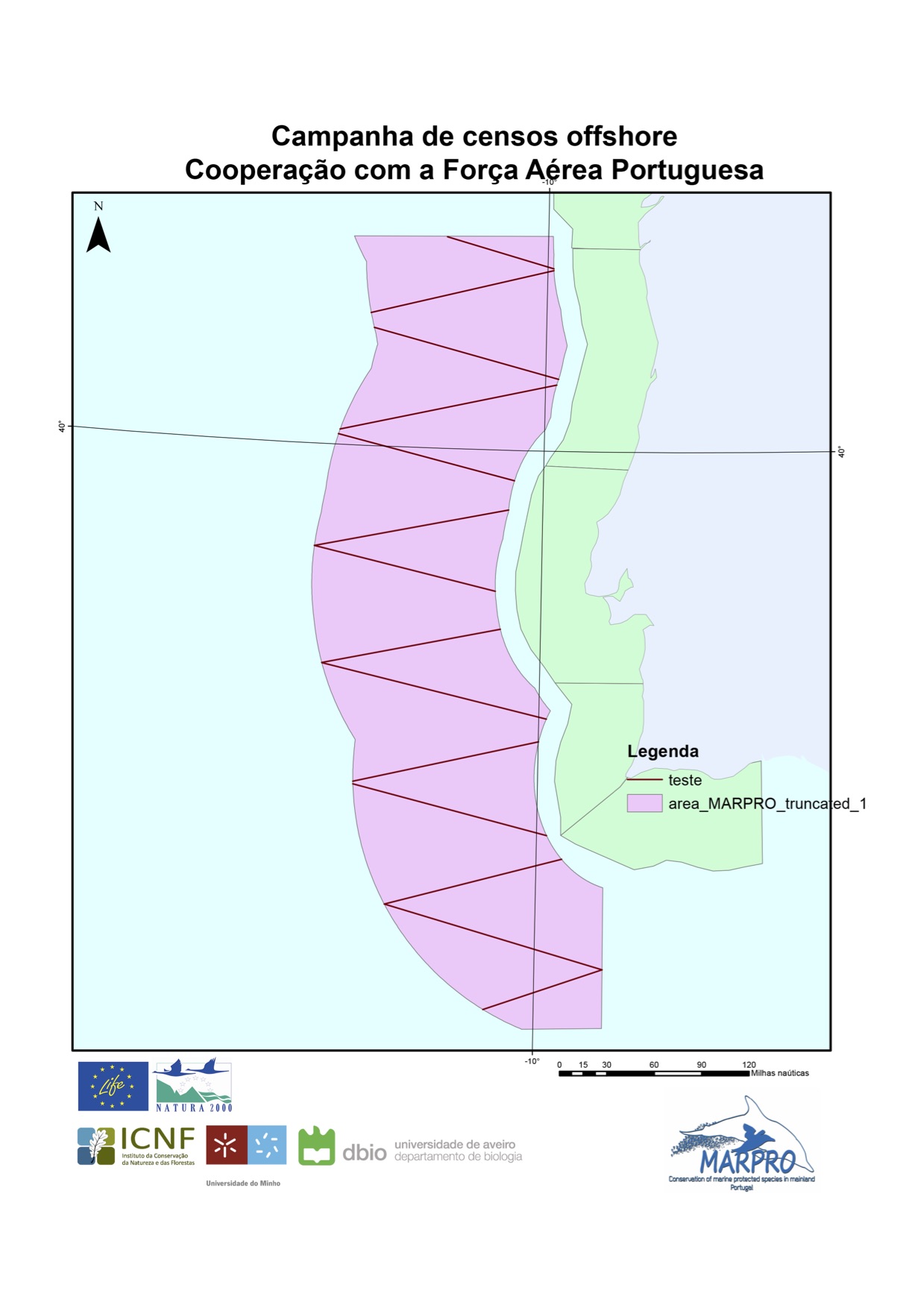 The plane is a turboprop bimotor with free turbine engines, a high-wing metallic structure, retractile undercarriage, and a pressurised cockpit with digital avionics.
The version to be used in the present campaign has three bubble windows, allowing a double censing platform, and it has a video recording system, which will allow the census of the sampling lines analysing the recordings. During the campaign 14 transects, in a total of 2700km, will be sampled throughout two days.
---