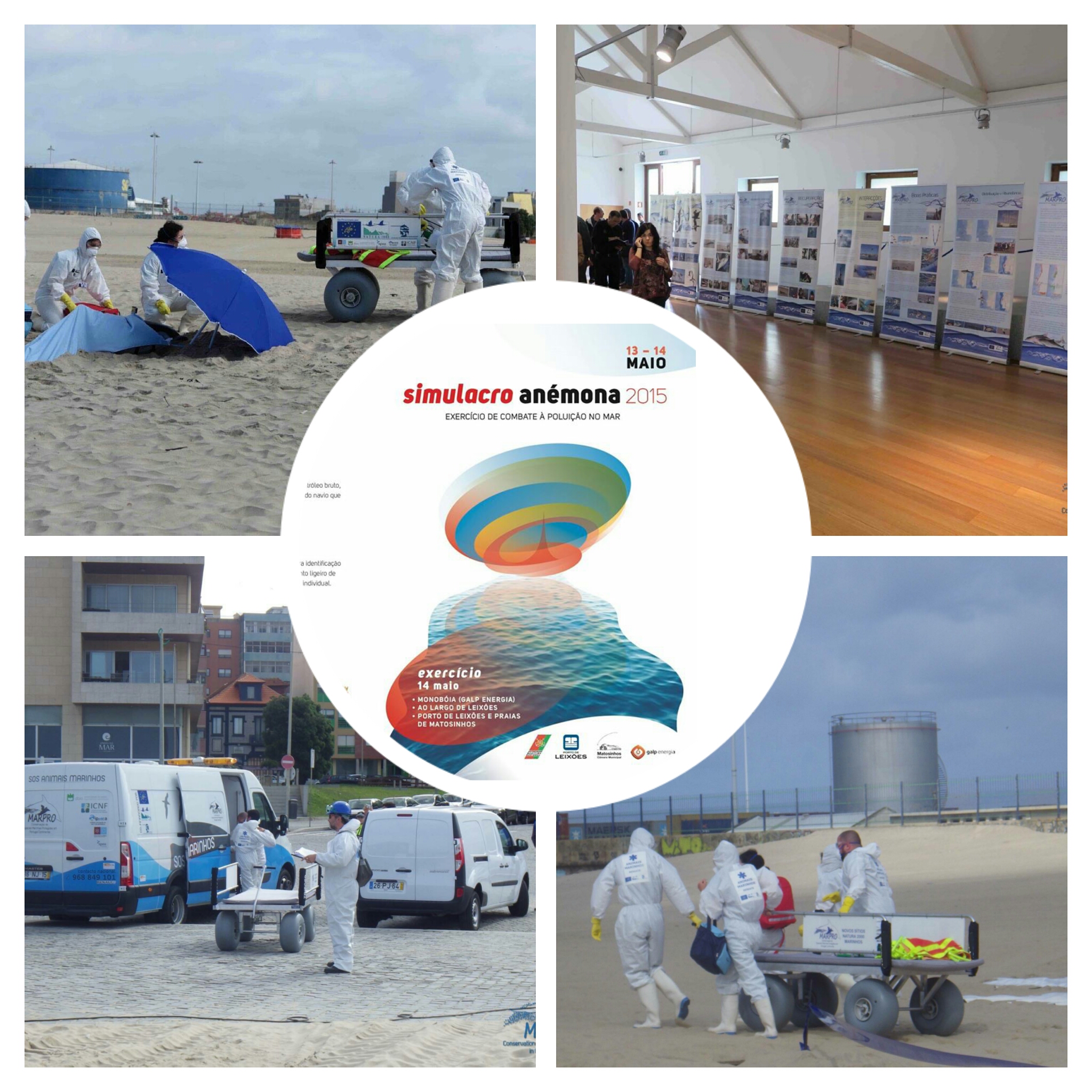 The "Anémona 2015" Ocean Pollution Combat exercise, promoted by the National Maritime Authority and conducted by the Porto de Leixões Authority,  took place in the 14th of May in Matosinhos.
This exercise has allowed the authorities with responsibilities and competences in this subject to test, validate and improve their response to deal with pollution incidents at sea.
CRAM-Q (Marine Animals Rehabilitation Center of Quiaios) was present in the exercise, where we simulated two dolphin rescue events, in a scenario of hydrocarbons contamination. This exercise validated one of the actions of the LIFE+ MarPro, which aimed to improve the performance of the Network of Stranded Marine Animals in Portugal.
In the 13th, a conference under the theme "Fighting Marine Pollution and Preserving the Environment" took place in the main auditorium of the Leixões Port Administration. The LIFE+ MarPro project was present with its itinerary exhibition showing the project's actions and objectives.
---